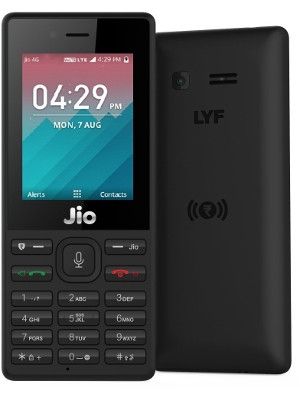 Despite all the anticipation and promises, it seems India's most-awaited tech product, the Reliance JioPhone, is unlikely to reach retailers before the last week of September. Most Reliance Digital Xpress stores in Delhi-NCR are still waiting for the first few units of the 4G VoLTE smart feature phone from Reliance.
Though Reliance Jio had announced that it would start delivering the JioPhone to customers from September 21, a Reliance Digital Xpress store executive told indianexpress.com that the store is yet to receive the initial batch of units. In fact, the stores are waiting for official communication from the company on when they can expect the initial shipments to reach their stores. We have reached out to Reliance Jio for comments and will update accordingly.
At one of the stores, the retailer said the the "initial plan" was to start deliveries from September 24 onwards. But with the units yet to arrive, the wait for the JioPhone will be longer than expected.
Pre-bookings for the JioPhone were suspended days back due to heavy demand. Another store manager told indianexpress.com that the company might again start taking pre-bookings for the JioPhone once it starts delivering the initial units to customers. Reliance Jio is said to have received close to 10 million expressions of interest for the JioPhone from across the country.
Reliance JioPhone was first unveiled at company's AGM meeting on July 21. The advanced 4G feature phone will effectively be "free" at a deposit of Rs 1,500 which is refundable after three years, when users return the JioPhone. Users will have to pay Rs 500 at the time of pre-booking, while the remaining Rs 1,000 needs to be paid at the time of the delivery.
We had previously reported that the delivery date for JioPhone has been pushed to September 25 in Delhi-NCR area due to "unprecedented" demand for the 4G feature phone. Reliance JioPhone deliveries were supposed to start in the first week of September.
Source:- The Indian Express