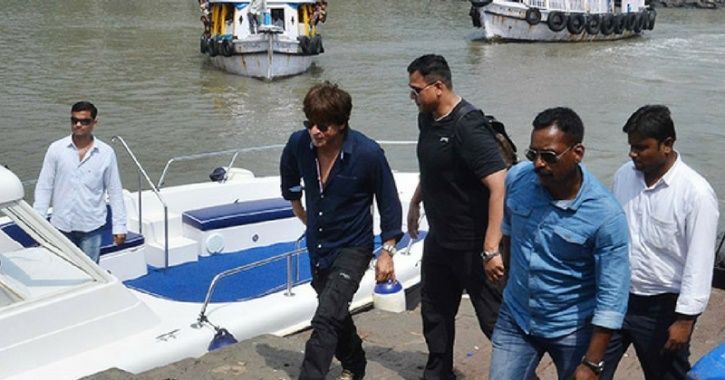 Remember how big a celebration it was on Shah Rukh Khan's birthday some days ago? All the stars from the industry had flown to Alibaug for the big lavish party that SRK had thrown. It was a private affair but the pictures from the bash made fans feel jealous, making them want to join it.
SRK, little did we know that he was involved a brawl with Maharashtra MLC from Alibaug Jayant Patil. The MLC lost his cool on SRK and had heckled him.
Jayant Patil, Maharashtra MLC from Alibaug, heckled Shah Rukh Khan for not coming out of his yacht at Alibaug.
What happened exactly?
SRK was returning on the yacht from Alibaug to Mumbai. Patil was reportedly supposed to board his yacht to home in Raigad, Colaba from the same spot.
But because SRK has a massive fan following, a lot of people had gathered to catch the glimpse of their favourite superstar, and hence, SRK took some time to come out of it. Due to the delay, the MLC shouted at him for not coming out of the yacht on time. It is also said that King Khan's fans didn't give him the way to reach his yacht, which triggered his anger further.
"You may be a superstar, but you don't own Alibaug," the MLC shouted.
However, as SRK came out, the crowd cheered loudly!
Source – Indiatimes.com