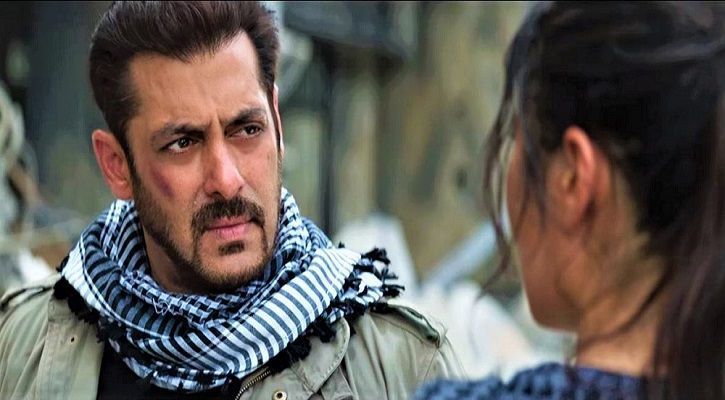 Salman Khan and Katrina Kaif are back together with Tiger Zinda Hai sequel of their super hit film Ek Tha Tiger (2012). Ever since the trailer of the film is out, fans just cannot their excitement.
The trailer was released on Tuesday (November 7, 2017) and just within four days, it has broken all the records, even Prabhas' Baahubali 2. How?
As per reports, Salman's TZH Hai trailer got 6,48,000 likes, while the Hindi trailer of Baahubali 2 received 5,41,000 likes so far. Indeed this is a sheer victory for Salman and the TZH team.
During the release of Tubelight, the superstar was asked if Tubelight will manage to break the records created by SS Rajamouli's Baahubali 2, to which he clearly said, "
I doubt that Tubelight will break Baahubali 2's record". The actor also added that Baahubali is the freakiest film he has ever watched.
Well, now looking at how Tiger Zinda Hai managed to break Baahubali 2's record, it won't be an exaggeration to say that TZH might over power the box office collection created by Baahubali 2.
Source- Indiatimes.com