On November 13, 2017, The Sunday Standard hosted the 11th edition of the Devi Awards in Mumbai and Hon' Chief Minister of Maharashta, Devendra Fadnavis presented these awards to 12 amazing women at the forefront of change in their fields. Here's all that you should know about these inspirational women:
Kolhe: Doctor and Social Worker – Hailing from Nagpur, Smita Kolhe married Dr. Ravi Kolhe and worked rigorously with him to change the situation of malnutrition, in and around the areas of Melghat in Maharashtra. The couple would walk 40 kms, cross a river and reach a village named Bairagarh. Smita Kolhe learned to treat patients, determine diseases and even deliver babies – without any facilities. 30 years later, the situation of this tribal area has drastically improved due to her efforts and she now plans to bring electricity to the village.
———————————————————————————————————————————-
Shubhangi Gokhale: Theatre, TV and Film Actor – A well-known face in the Marathi theatre and television industry, she is recognised for her contribution to the performing arts. From enacting in plays to playing roles on the big as well as the small screen, she's bursting with talent. She has studied Natya Shastra from Sangvai College in Aurangabad. She was married to the acclaimed Marathi/Hindi actor, Late Mohan Gokhale. She is also a writer known to have written many articles and short stories.
—————————————————————————————————————————–
Renu Gavaskar: Children's Activist – Lovingly known as Renutai, she witnessed major setbacks in the form of her parents' death. Understanding the pain of orphans and ignored children, Renu Gavaskar decided to work towards uplifting such children. She set up Eklavya Nyasa in 1999, registering it as a trust in 2002. Her trust embraces children of alcoholics and sex workers and ensures their basic education, apart from teaching them skills to earn a living. She has authored many books revolving around the issue and about alternative teaching techniques.
———————————————————————————————————————————-
Anita Dongre: Fashion Designer and Craft Revivalist – With over 30 years of experience in the fashion industry, Anita Dongre is known for elegant designs. Being an animal lover and a vegetarian reflects in her work comprising of sustainability and cruelty-free clothing. To revive the fading traditional art forms, Anita Dongre is working to preserve the rich cultural heritage through her brand Grassroot. She's empowering women artisans to #TakeCharge of their own lives by helping them design chic-urban styles. Anita Dongre's designs are majorly influenced by Rajasthan's heritage.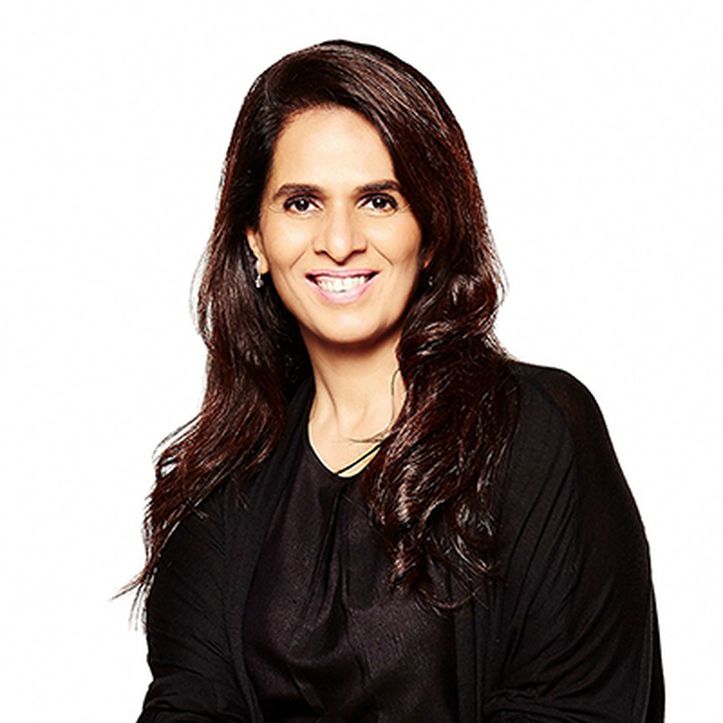 ———————————————————————————————————————————
Robin Chaurasiya: Social Revolutionary – After she was forcibly made to quit the US Armed Forces due to her sexuality, Robin organised a campaign to change the policies for the same. That is when she decided to return to India and started an aptly named NGO – Kranti. Her NGO empowers sex workers to become the agents of change. She believes these women are an asset to the country, as they are powerful survivors of everything. Robin Chaurasiya is on a path to help these women build a satisfying future. A social justice curriculum designed by Robin enlightens these girls about the important issues that have an impact on their lives.
———————————————————————————————————————————-
Rujuta Diwekar: Nutrition & Sports Science Expert – Known for her myth-busting facts related to food, she's the most sought-after nutritionist. She's received the 'Nutrition Award' from the Asian Institute of Gastroenterology and has been voted as the '50 Most Powerful People In India' by People Magazine. She's a staunch advocate of the principle 'eat local, think global' and combines traditional food wisdom with modern science. She's authored 5 books, all of which went on to become bestsellers. Her clientele boasts of celebrities from varied industries.
———————————————————————————————————————————-
Mumtaz Shaikh: Women's Rights Activist – Chosen as one of the '100 Inspirational Women' by BBC in 2015 for its campaign, Mumtaz Shaikh has come a long way. Married off at an early age to an abusive husband, she became a mother at the age of 16. Against her husband's wishes, she secretly attended lectures organised by CORO – the Committee of Resource Organisations. Soon, she started volunteering at the organisation and filed for a divorce from her abusive husband. She was made the executive president of Mahila Mandal Federation, a part of CORO. She is the spokesperson for the 'Right To Pee' campaign, which fights for access to toilets for women across Mumbai.
——————————————————————————————————————————-
Poonam Mahajan: Politician and Animal Advocate – She's the national president of BJPYM and a Lok Sabha MP from Mumbai. She's a trustee with the People for Animals foundation and is rigorously working towards conservation of the environment. She plays an important role in bringing a ban on the import of rabbit fur and for establishing retirement homes for animals used by the Army and the country's police forces. Because of her efforts, a multi-specialty veterinary hospital has been approved to be established in Navi Mumbai. Poonam Mahajan is conscientiously running a campaign to save the endangered Asian elephants.
———————————————————————————————————————————
Divya Thakur: Creator and Curator of Indian Design – In 1999, Divya Thakur founded Design Temple a brand that promotes luxurious homeware through curating quirky, indigenous designs. She plays a pivotal role in bringing Indian designs to the world, through organising international exhibitions. In 2016, Divya showcased two exhibits, one of which played on the concept of ancient Indian scriptures. The first of their kind exhibits in India, needless to say, attracted people from all walks of life.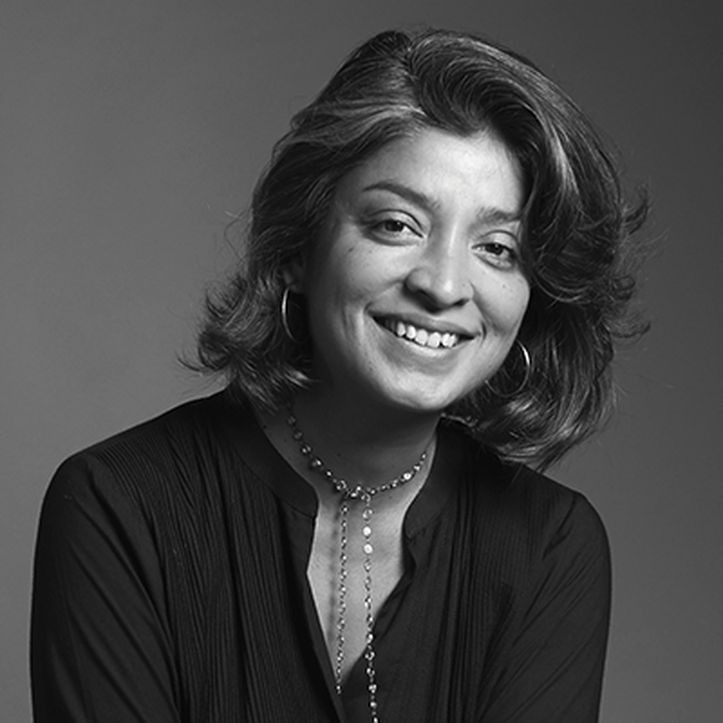 ———————————————————————————————————————————-
Raakhe Kapoor Tandon: Financial Entrepreneur – She has an MBA in Entrepreneurial Management from The Wharton School of the University of Pennsylvania. She's the Founder-CEO of ART Capital India. She wants to drive organisations with innovation and creativity and sees herself as a growing independent financial entrepreneur. Her latest undertaking is the Indian School of Management and Entrepreneurship (ISME) known for its contemporary curriculum.
———————————————————————————————————————————-
Kirti Kulhari: Actor and Model – A familiar face in the film and television industry, Kirti is known for her roles in Pink (2016) and Shaitaan (2011). It is particularly the character she dons in the movie Pink that gained praises and made the movie a substantial hit. Although her recent movie Indu Sarkar didn't do well at the box office, she's proud to have taken up the movie to bring the story of Emergency to the audience.
———————————————————————————————————————————-
Supriya Sule: Politician and Educationist – She believes education plays the role of utmost importance in the lives of today's generation, so that they become the leaders of change for tomorrow. She's striving for affordable education to children and also aims at making children from tribal areas confident and self-reliant. Supriya Sule is a trustee of various organisations like Indian Institute of Research and Development of Nomadic and Denotified Tribes, Satara, Nehru Centre, Mumbai and Rayat Shikshan Sanstha. She is known for mobile education vans in collaboration with Yashwantrao Chavan Open University in rural Maharashtra.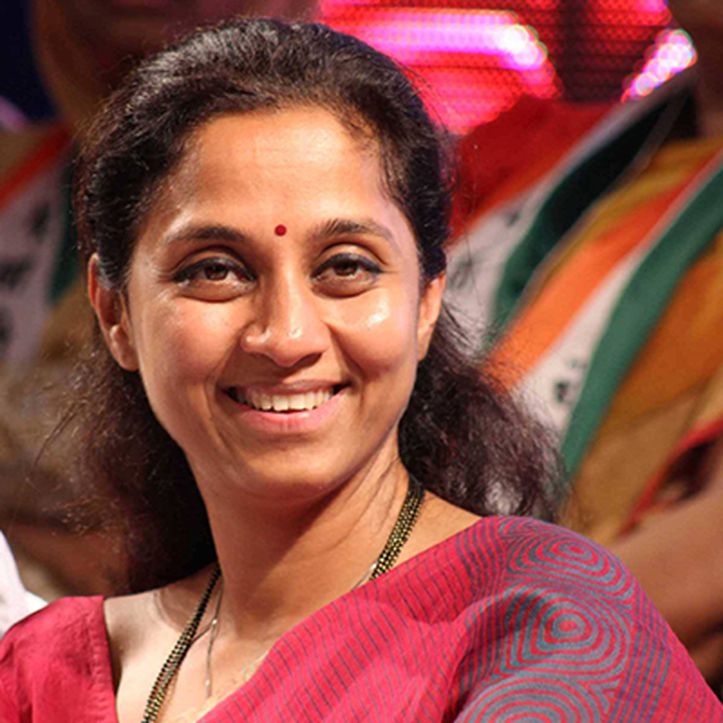 Source:- Sunday Standard