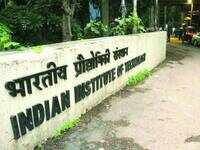 Mumbai: Placement 2017 has been about IT companies indulging in bulk hiring. On most campuses, tech firms have emerged as the largest shoppers for talent.
IIT Kanpur witnessed the biggest wave as Intel picked full-class size of 59 candidates It came with two profiles —hardware and software and picked up computer science graduates for coding and electrical engineering students for hardware openings.
At IIT Bombay, Samsung picked 30 students from campus placements and 15 others were offered pre-placement offers. The candidates will be placed in the Korea, Noida, Delhi and Bangalore offices. Last year, the company hired 22 students.
Source: Times Of India