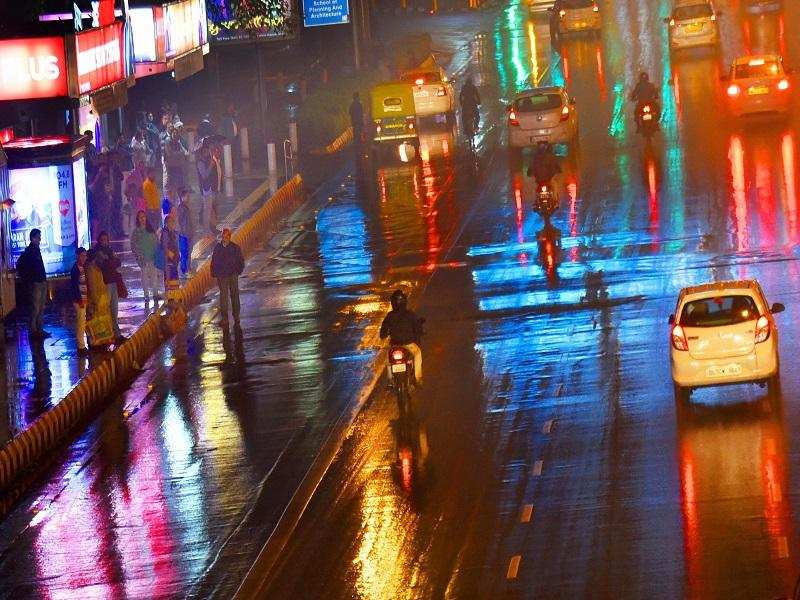 Neighborhood News Desk /NEW DELHI: The first of the December rains since 2014 in the Capital brought the much-needed respite to the people from the dangerous levels of air pollution on Tuesday.
This was the first proper wet spell in the month of December for the past three years. The Capital did not get any rain in December in 2015 and '16, while almost trace rain (0.1 mm) was recorded last week (December 7).
Regional Weather Forecasting Centre officials said the wet spell was a result of an active western disturbance over Jammu and Kashmir that has brought snow in the hills and rain over large swathes of the northern plains.