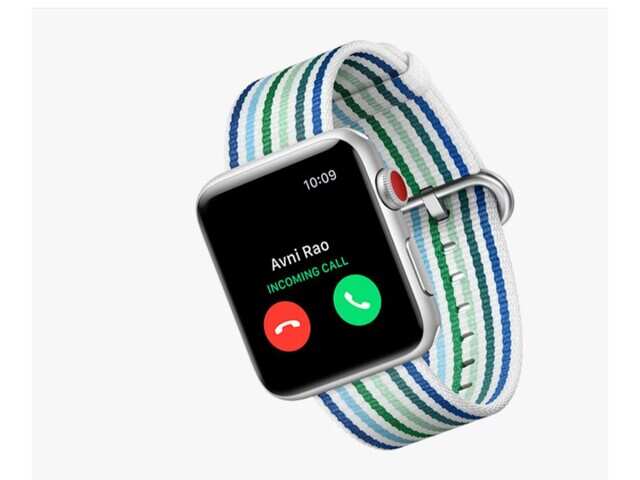 Neighbourhood Technology Desk: The wait for the Apple Watch series 3 is now over ,Arch rivals Reliance Jio and Airtel are set to launch the smartwatch in India next month.
Specifications
Other than the built-in cellular functionality, the smartwatch supports third-party apps such as WeChat. It lets users stream millions of songs by connecting it with Beats One radio, Apple Music station and other platforms. It also has support for voice-assistant Siri. Apple claims that it has made Siri quicker on the Watch 3 than its predecessor.
Is also powered by a dual-core processor W2, claimed to be 70% more powerful than the previous chip-set. The assistant can also reply to user's voice commands. The Watch Series 3 includes faster Bluetooth and Wi-Fi connectivity.