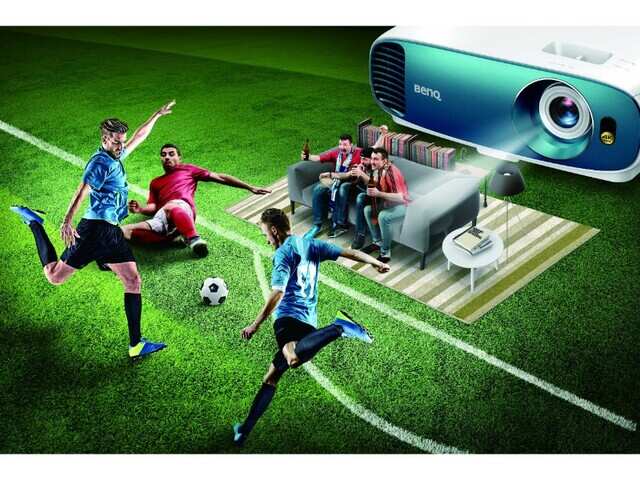 Neighbourhood Technology Desk: Taiwanese projector brand BenQ has launched the Home Entertainment TK800 DLP projector in India. Features 4K 3840×2160 UHD resolution with 8.3 million distinct pixels. The new projector comes with a lamp life of up-to 15000 hrs and is also supported by a two-year onsite warranty across India.
TK800 sports the CinemaMaster Audio+ 2 sound system with a significantly wider frequency range and 5-watt power. The projector utilizes materials such as aluminum driver diaphragm and resonant sound chambers for delicate details, pure vocals, and resounding bass.
TK800 comes with 4K color wheel that help achieve 92% of Rec. 709 color gamut in conjunction with 3,000 lumen high brightness. TK800 offers dedicated Football and Sport audio-visual modes to capture the excitement and thrills of watching live sports. The projector offers 1.2X zoom flexibility allowing it to accommodate any space.