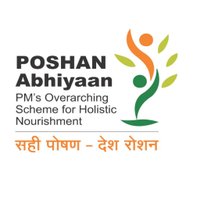 Neighbourhood News Desk/ Simran Nijhawan: On 28th June, 2018 at Pravasi Bharatiya Kendra in New Delhi. Ministry of Women and Child Development, will organize a day-long Seminar on Technology Partnerships for Steering POSHAN Abhiyaan called 'TECH-THON' for Abhiyaan – PM's Overarching Scheme for Holistic Nourishment.The WCD Minister Smt Maneka Sanjay Gandhi and Minister of State for WCD, Dr.Virendra Kumar will be present in the Seminar.
The Seminar is being organised to showcase and orient the environment towards the initiative, exchange ideas and to explore avenues of cooperation and partnerships for technology support. The Seminar will witness the presence of Ministers, top policy makers of Government of India. An exhibition will also be organised showcasing the technology and other materials of POSHAN Abhiyaan in the gallery of PravasiBharatiya Kendra.
POSHAN Abhiyaan was launched by the Honorable Prime Minister on 8 Th March, 2018 in Jhunjhunu, Rajasthan. The programme through use of technology, targeted approach and convergence strives to reduce the level of Stunting, Under-nutrition, Anemia and Low Birth Weight in Children etc..