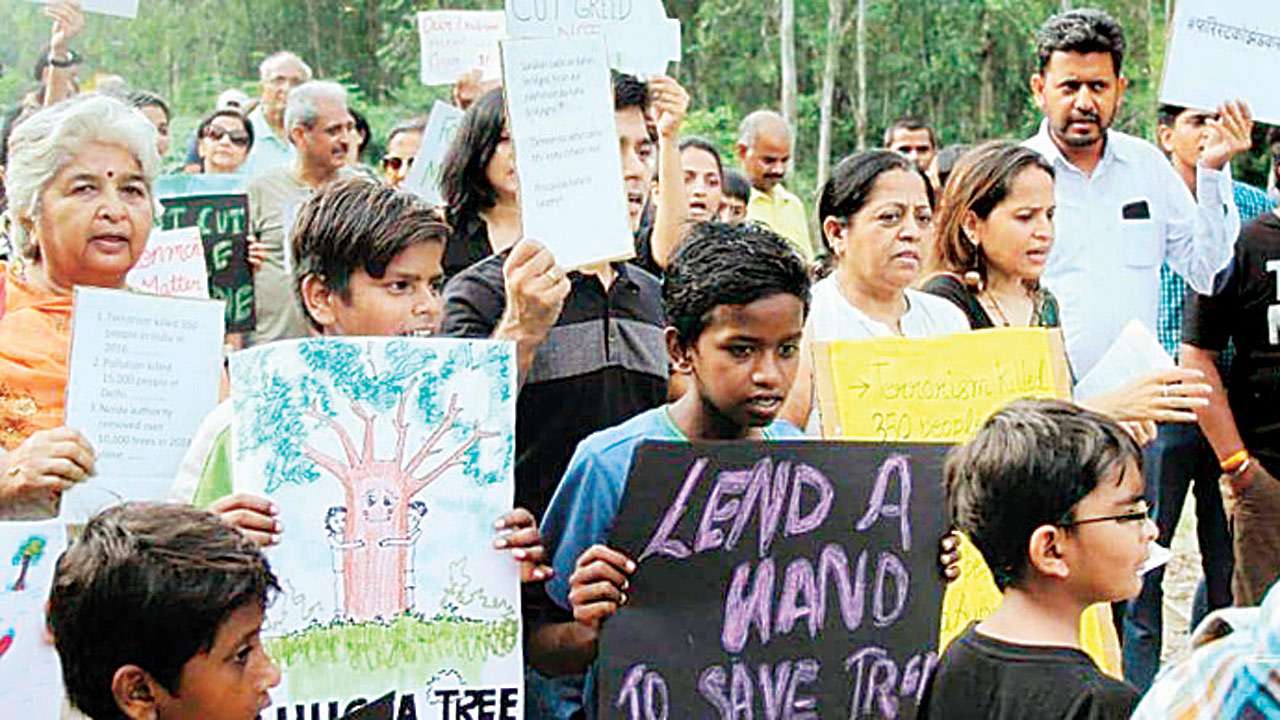 Neighbourhood News Desk/Avi Arya: Due to the efforts from the resident protesters and environment activists, Noida authority says that they decided to cut any trees, including the eucalyptus in order to make way for a 75-acre Biodiversity Park in Sector 91. Eventhough some resident welfare organisation's demand's that the eucalyptus trees be cut, other resident groups as well as the authority's horticulture department planned a plantation drive at the Park site.
Rajiv Tyagi the general manager, Noida authority said "Only 20 people with vested interests are against felling of eucalyptus trees. But we honour the sentiments of the public and have decided not to cut any tree, including eucalyptus. The authority does not want to inflict any damage to the flora and the fauna. The Biodiversity Park will not only become the biggest oxygen bank in the city but also a recreational spot. We want to develop it with the support of people".
As part of the plantation drive authority has also planned to plant over 180 species of trees, 90 species of shrubs, grasses, and 20 species of bamboos and palms, he added "We aim to plant 4,500 trees, 99,000 shrubs, 1,000 climbers, 4.27 lakh ground covers and native grasses at the park".
Environmentalists oppose construction of food courts and other kinds, claims that it causes damage to the existing biodiversity and that the natural habitat of several bird species and animals would be destroyed. Members of the federation of Noida residents' welfare association (FONRWA) had visited the site of the park, following in which they decided to help and support the authority as well.