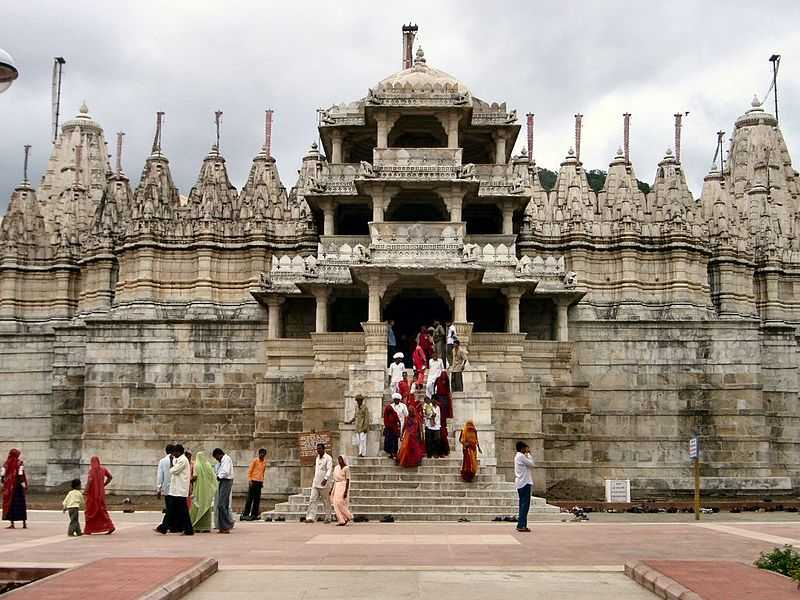 Neighbourhood Travel Desk: The Dilwara Temples of India are located in Mount Abu, Rajasthan. These Jain temples are famous for their use of marbles and intricate marble carvings. The five marble temples of Dilwara are a sacred pilgrimage place of the Jains. Some consider them to be one of the most beautiful Jain pilgrimage sites in the world. The temples have an opulent entranceway, the simplicity in architecture reflecting Jain values like honesty and frugality. The temples are in the midst of a range of forested hills. A high wall shrouds the temple complex.
Although Jains built some beautiful temples at other places in Rajasthan, Dilwara temples are believed to be the most beautiful example of architectural perfection. The ornamental detail spreading over the minutely carved ceilings, doorways, pillars and panels is simply marvellous.
There are many amenities available for the comfort of the visitors. Bathing is mandatory before Puja performed for the idols. Guided tour hours for tourists are posted outside the temple.
#Majestic_Oak_Bush #Best_hotel_in_Mussoorie #Hotel_in_Mussoorie