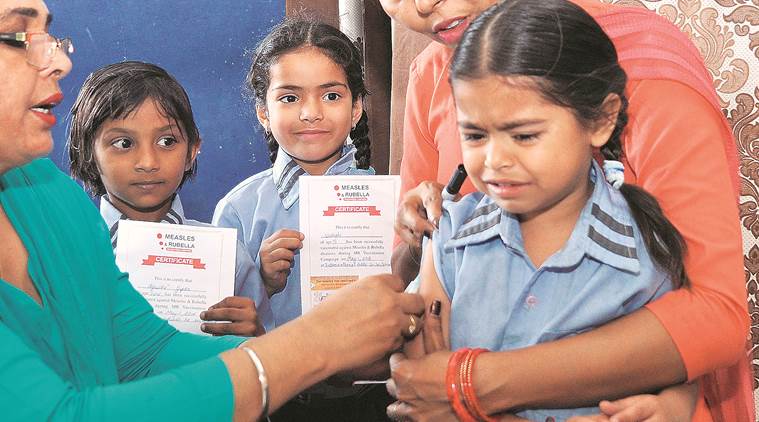 Neighbourhood News Desk/Avi Arya: Government plans on conducting a vaccination campaign in its schools on January in order to eliminate measles and help in controlling rubella.
This measles-rubella vaccination campaign will soon be conducted within a period of three to four weeks starting from January 16, 2019.
Under this campaign both the health and education departments are taking part in this campaign along with the students and teachers of all the Delhi schools also participating in this programme as well.