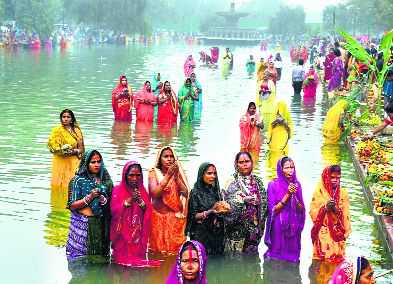 Neighbourhood News Desk/Avi Arya: Due to the heavy rush of devotees on ghats for the Chhat Puja celebrations, certain parts of Delhi are going through traffic snarls as well as Heavy traffic that are being reported from the Kalindi Kunj area.
This traffic situation was witnessed at the ITO and Vikas Marg. In order to ensure smooth traffic flow 3,000 traffic police personnel have been deployed around 200 major intersections leading to the ghats, most of them in the central, north, east and southeast districts.
Commuters are advised by the police to use alternate routes such as the Master Plan Road and Nalah Road.