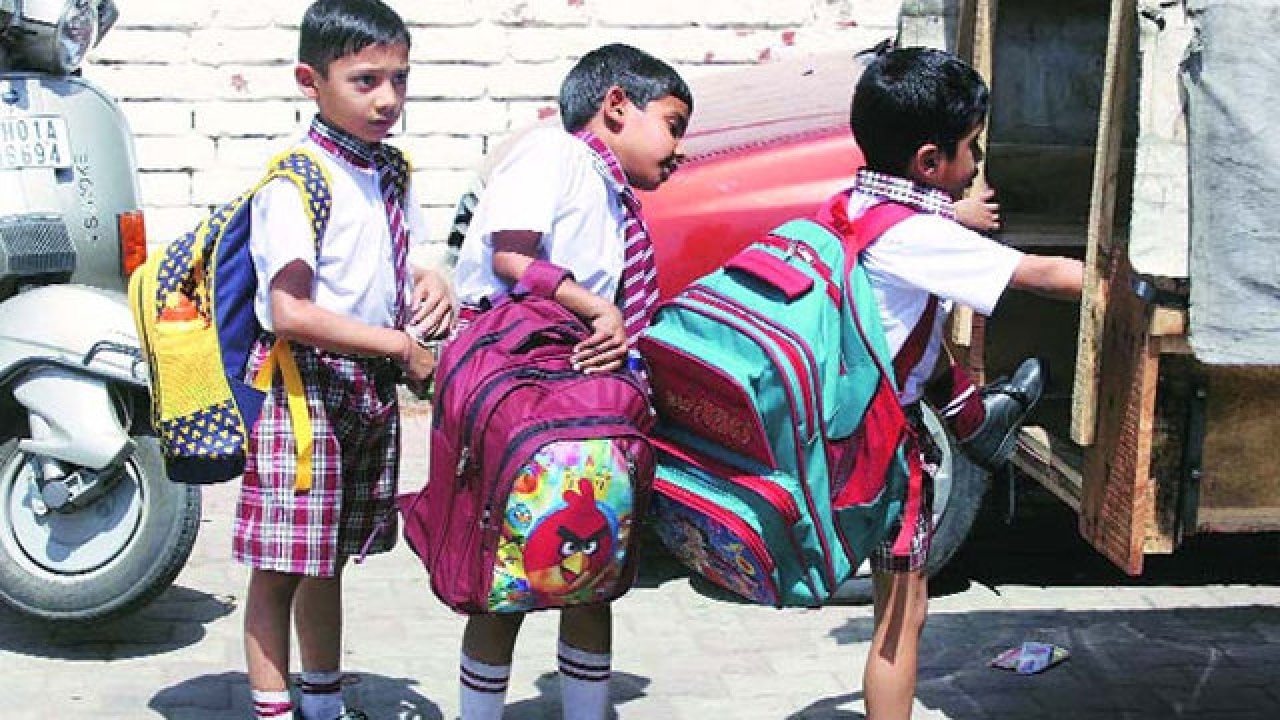 Neighbourhood News Desk/ Garima Kotroo: The Ministry of Human Resources Development (HRD) has issued a circular stating that all the states and Union Territories to frame guidelines for regulating weight of school bags.
According to the circular, "schools are expected to make sure that weight of the school bag should not exceed a given limit". It also added that the maximum weight 
of school bags for classes, 1 and 2 students can be 1.5 kg.