Neighbourhood News Desk/Avi Arya: This weekend will be considered a paradise for all superhero and comic fans along with comic book writers and stand-up comedians as the Delhi Comic Con has just begun at the NSIC Grounds in south Delhi's Okhla.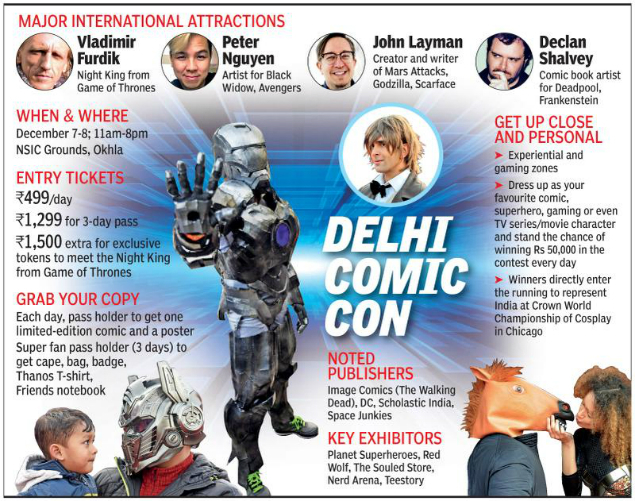 This event lasts from December 7 to December 9 where everyone that attends the event will be able to enjoy the comic book merchandise, gaming zones, and interact with the people who brought superheroes to life. This event was set up by the founder of Comic Con India, Jatin Varma.
The Biggest attraction of this three day event that Varma talked about is Cosplay where cosplayers can dress themselves based on their favorites such as comic book heroes, Manga/Anime or sci-fi/fantasy and gaming and aim for the daily prize of Rs 50,000.