Neighbourhood News Desk/ Ghaziabad/ Garima Kotroo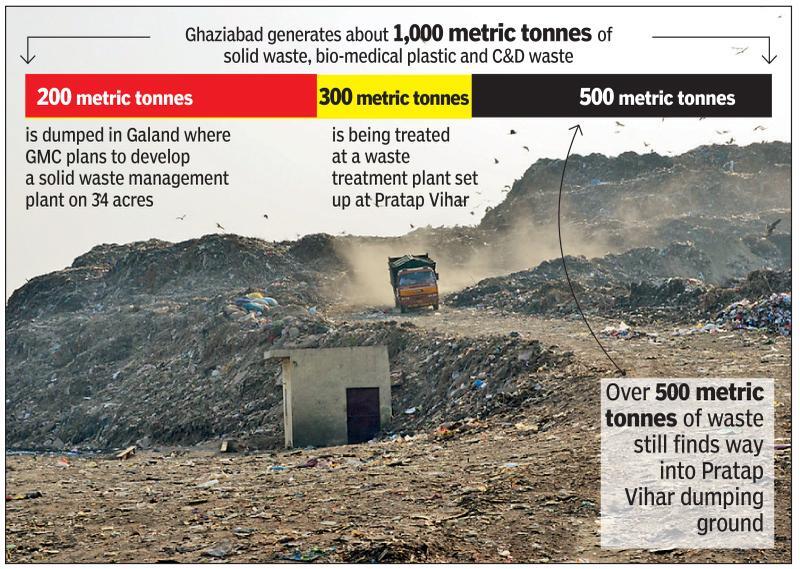 The Uttar Pradesh Solid Waste Management committee has directed Ghaziabad Municipal Corporation (GMC) to prevent dumping garbage at Pratap Vihar landfill, which has become the main source of pollution in a city.
Reportedly, 300 metric tonnes of waste has been treated by far at the landfill but over 500 tonnes still found. GMC is going to work out on roadmap to shift the dumping ground on December 17, 2018.