Neighbourhood News Desk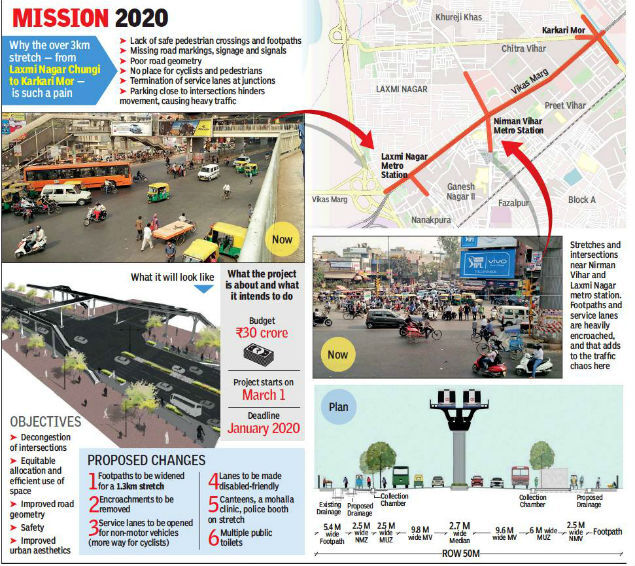 PWD has brought a healthy gift for pedestrians and disabled-friendly people by providing a 3.1 km stretch for safety purpose. This project will bring the decongestion in traffic. The work will be starting from March 1, 2019 and most probably it will end up by January 2020.
The most difficult thing is the stretches and intersections at Nirman Vihar and Laxmi Nagar also service lanes and footpaths increase the point of difficulty. In this stretch, it will contain smoothness and railing and also a lane for cyclists. PWD has also thought of removing squatters and converting six-lane into eight lanes.