Neighbourhood News Desk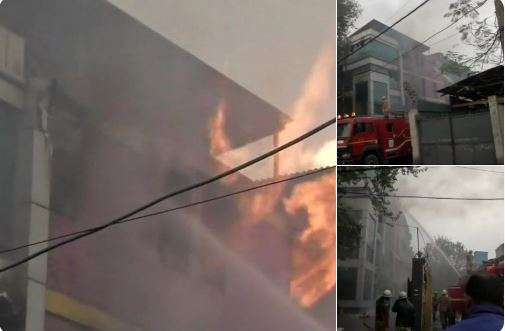 On February 14, in the Naraina Industrial Area, Delhi, a fire had broken out in a paper card factory. This incident took place a few days after the incident, where a blaze at a hotel in the Karol Bagh had killed 17 people.
It was reported that, 23 fire tenders are present at the factory. It also showed visuals of huge flames coming out of the building windows. Thankfully there were no casualties so far.