Neighbourhood News Desk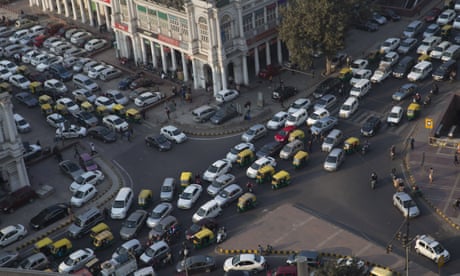 In Delhi, the city's major intersections are becoming death traps for the people that are using them. The number of people that are using these intersections every year increase due to the increase in the number of vehicles and lack of infrastructure for grade level crossings.
Geetam Tiwari from Indian Institute of Technology (Delhi) made a study in 2013, on the road accidents all across the major cities in India over a span of five years, and confirmed it in Delhi. The pedestrian deaths were at least 47% of all the fatalities which is considered the second highest in India after Mumbai.
Despite the studies proving pedestrian tendencies to cross the road at grade level, road-owning agencies are doing so little to ease the safe road crossing and walking facilities for them. Geetam said that India has been upgrading its highways with dividers, four- and six-lane roads and expressways since 2000. But still the deaths that are caused by road accidents keep continuing to rise by 9%-10% each year.